PhotoRedOx Box Description:
The EvoluChem™ PhotoRedOx Box device (US Patent #10,906,022) is designed to facilitate photochemical experimentation. This device is compatible with most vial formats (0.3 ml, 2 ml, 4 ml and 20 ml vials) and its compact design allows for use with any stirring plate. A built-in fan keeps the reaction conditions at room temperature. 
Features
Several light sources available
Photochemistry chamber to evenly distribute light
Flexible format vials
Magnetic stirring on standard stirring plate
Cooling by fan to maintain experiment at room temperature
Pre-designed array of catalysts and reagents available
Benefits
Easy setup on a standard stirring plate

Perform up to 32 reaction conditions simultaneously

Individually sealed vials enable flexible study design

Save your substrate using low scale reaction conditions

Save time on optimization
Device with blue light source
HCK1006-01-016
(US Patent #10,906,022)
Easy setup and compact design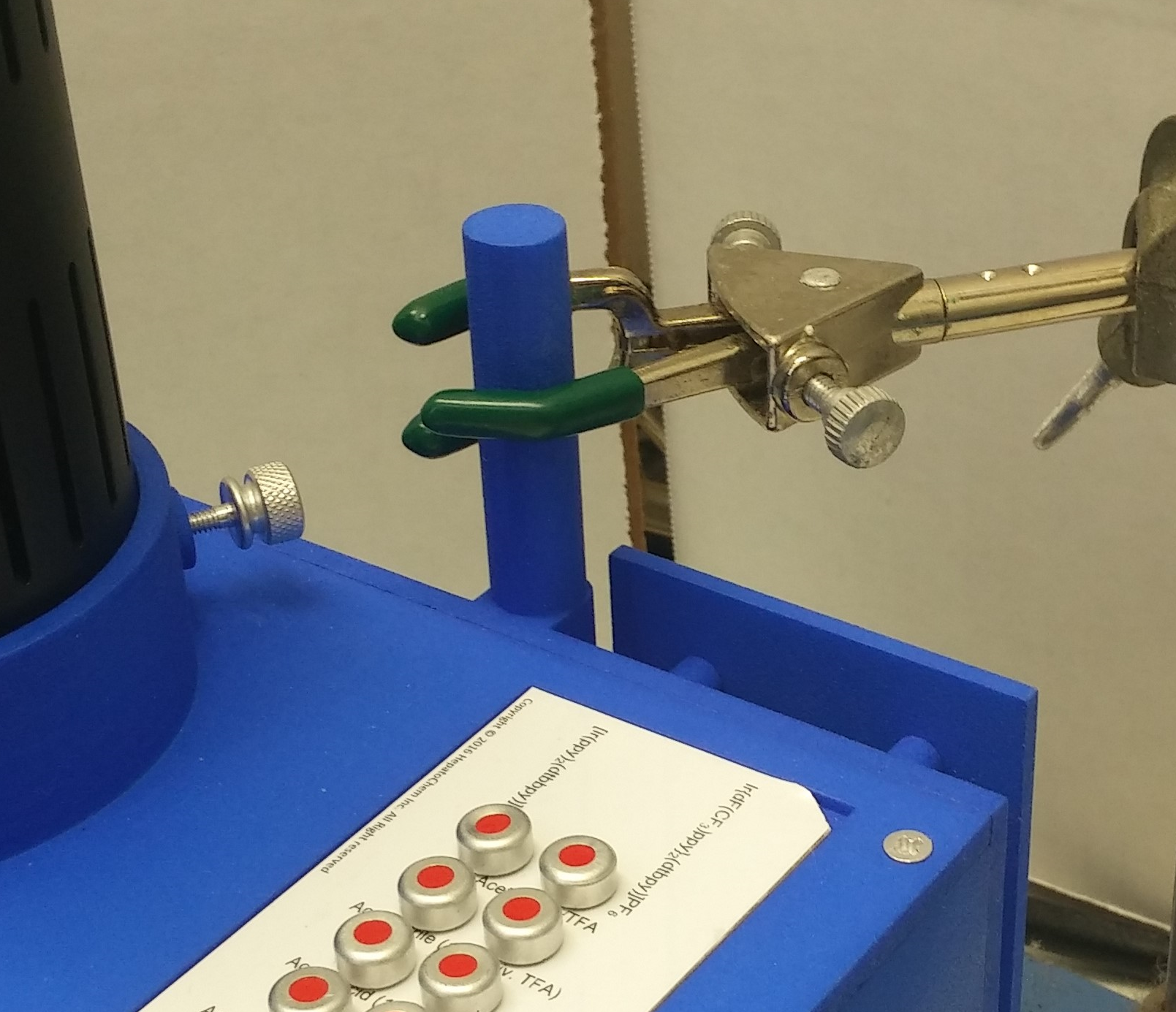 Handle to secure device
on a stirring plate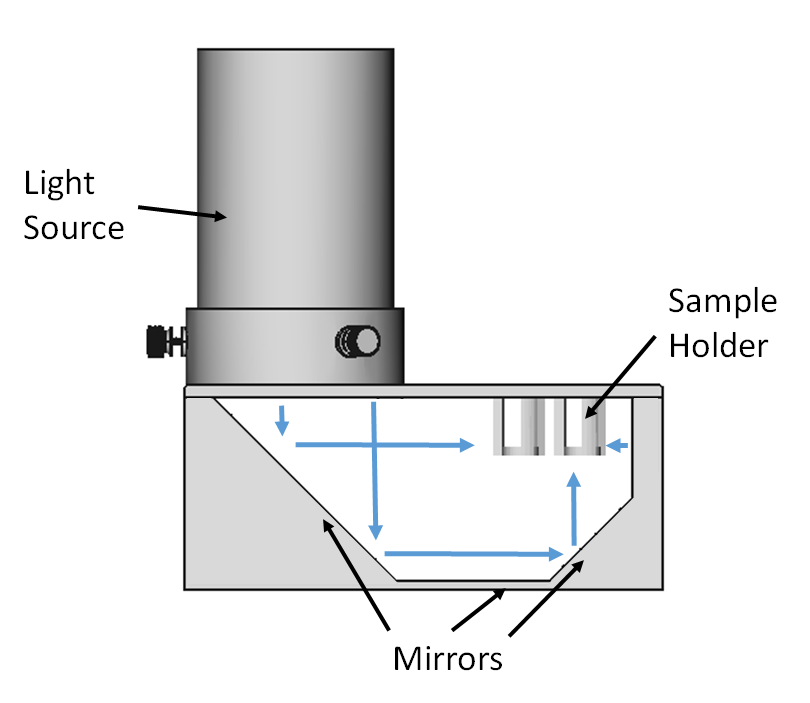 Unique geometry to focus
light on samples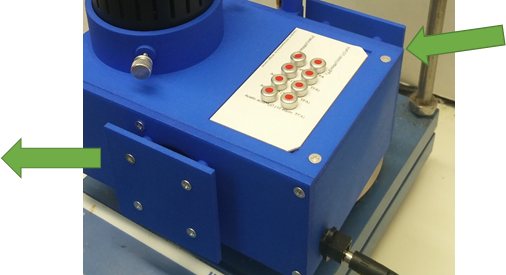 Air flow to maintain
samples at room temperature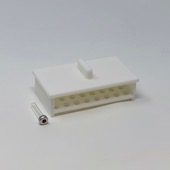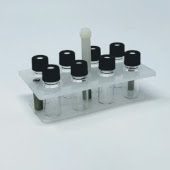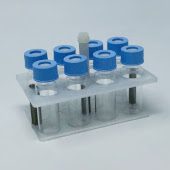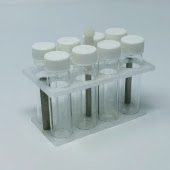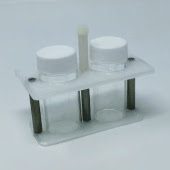 Contact Us!
Interested in learning more about our products?
Complete our short contact form and we'll get back to you as soon as possible.
HepatoChem Inc
100 Cummings center, Suite 451C
Beverly, MA 01915 USA
office: +1 857 313 9508
fax: +1 617 274 0827
Info@hepatochem.com