High-Throughput Organometallic Catalysis (HTOC)
The HepatoChem technology exploits optimized panels of catalytic chemical reaction conditions in a multi-well parallel format. These panels has been designed to quickly survey different types of chemistry including palladium, manganese, iron or rhodium  based chemistry. the targeted products are metabolites of drug candidates or analogues of lead compounds.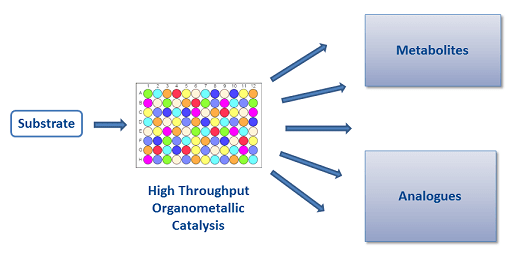 Learn about the next step
Biomimetic Panels
HepatoChem has developed a series of biomimetic panels to increase the diversity of produced analogues. The panels are composed of various catalysts, reagents and solvents. Initially metalloporphyins were the basis for these panels however we have extended the chemistry to a wide range of organo-metallic catalysts.
The following graphs show the number of analogues produced in each biomimetic screens. Depending on the panel different products can be generated.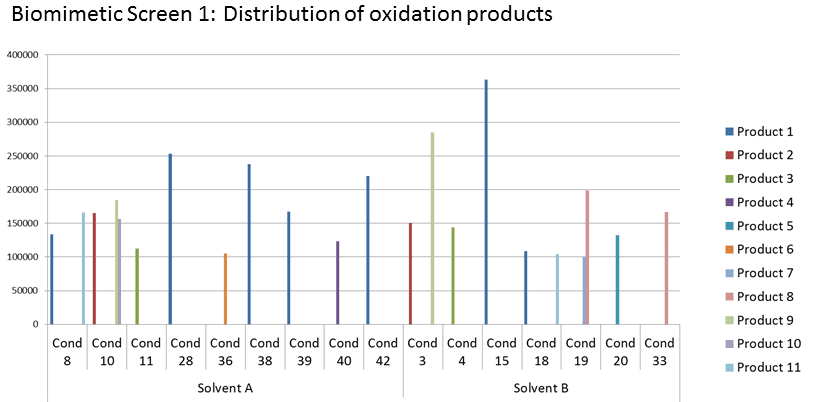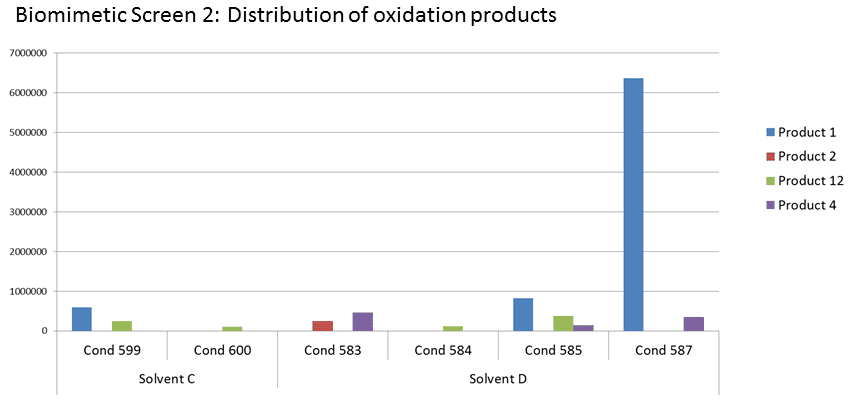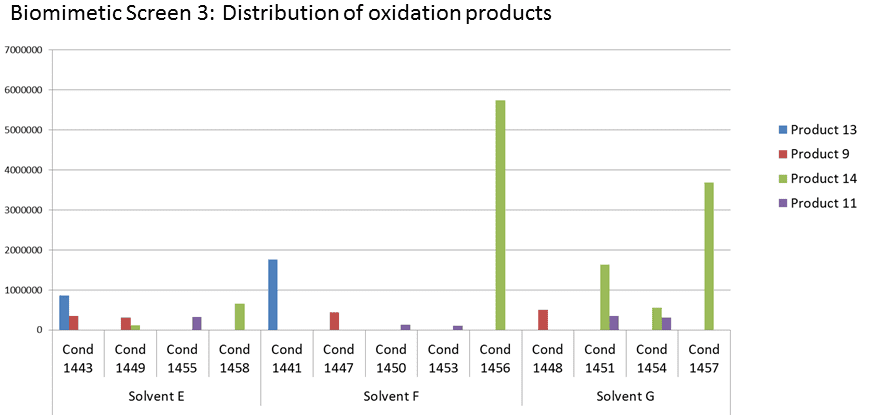 For more information please contact us.