Metabolite Production
Using our unique technology, it is possible to produce metabolites in milligram quantities.
After completion of the biomimetic screen, you can choose which metabolites to have synthesized, from just one to all of them. HepatoChem can produce metabolites in sufficient quantities for structure elucidation and biological profiling studies. To reduce your cost we can adapt the synthesis to your needs and produce strict necessary quantities. See examples
Custom Synthesis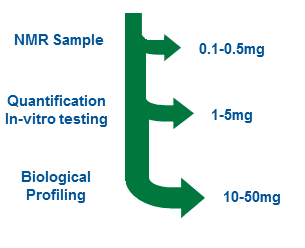 Contact Us!
Interested in learning more about our products?
Complete our short contact form and we'll get back to you as soon as possible.
In-vitro stability study
Parent/Metabolite quantification
CMC Support
Analytical Method Development
Stability/solubility study
Impurity study