EvoluChem Kit Setup
EvoluChem reaction screening kits are the easiest way to perform reaction optimization and investigate chemistry. With a large choice of array you can investigate chemistry including palladium cross-coupling, copper cross-coupling, photochemistry, fluorination and more…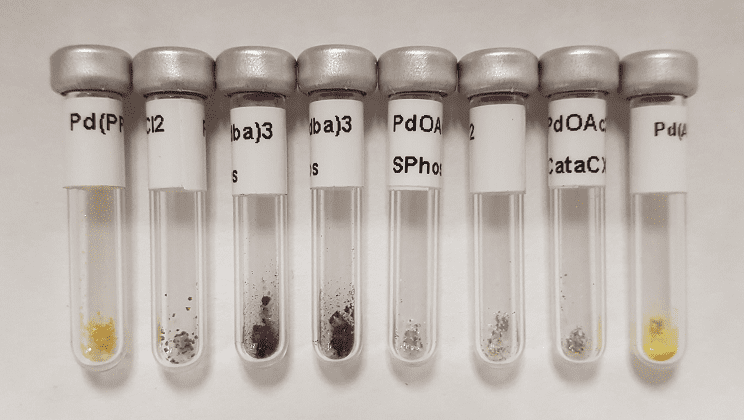 Catalysts and reagents are weighed and reaction vials are capped in a glove box under nitrogen atmosphere.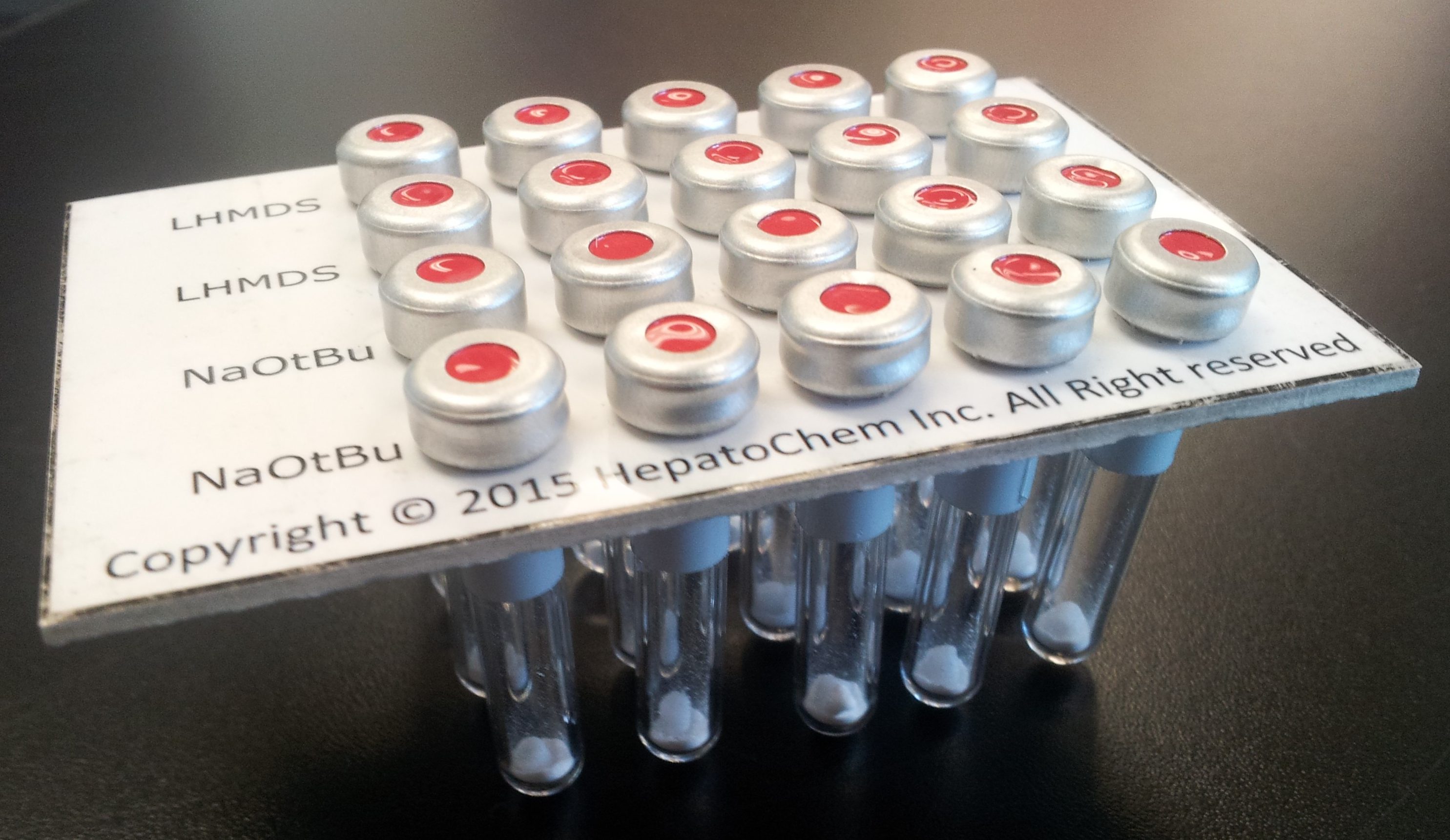 EvoluChem Kits contain combination of catalysts or/and reagents premixed and a stir bar in reaction vials.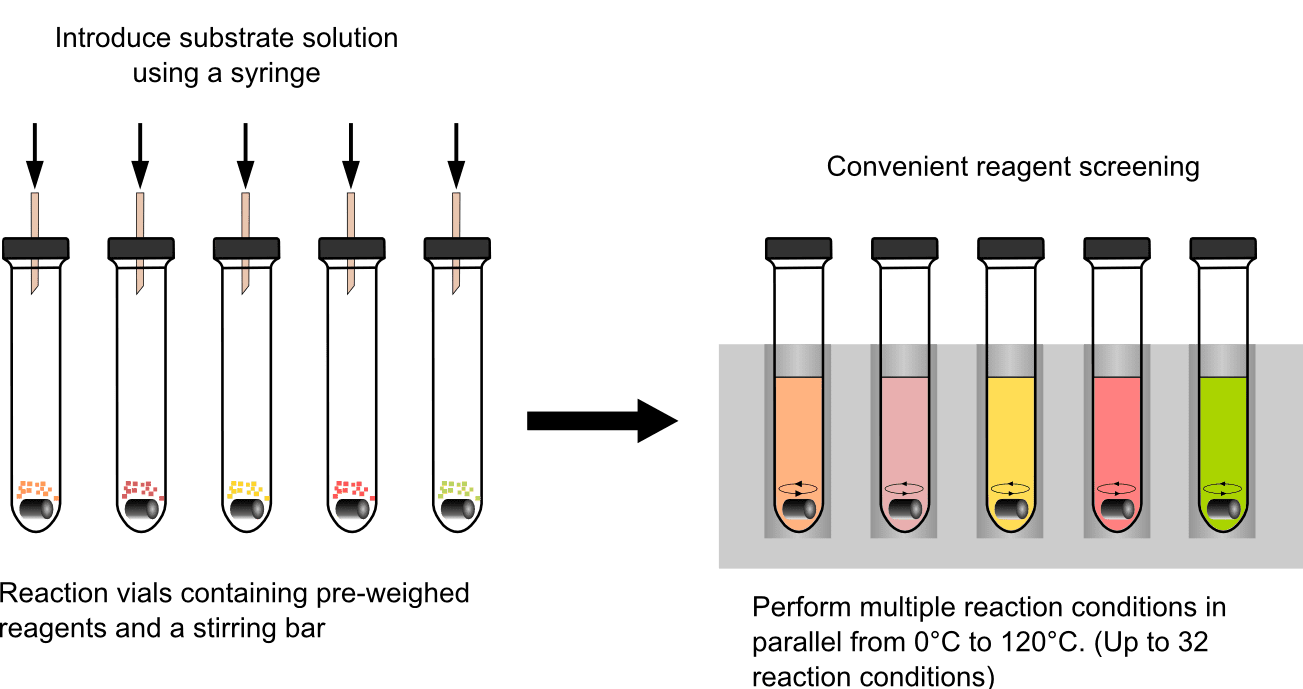 Prepare the substrate solution.
Add to reaction vials containing the pre-weighed reagents and catalysts using a syringe.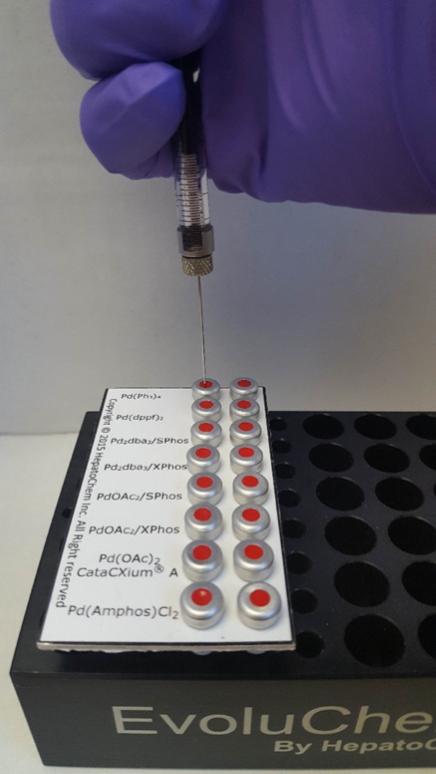 Place the reaction block on a standard stir/heat plate and set your reaction temperature.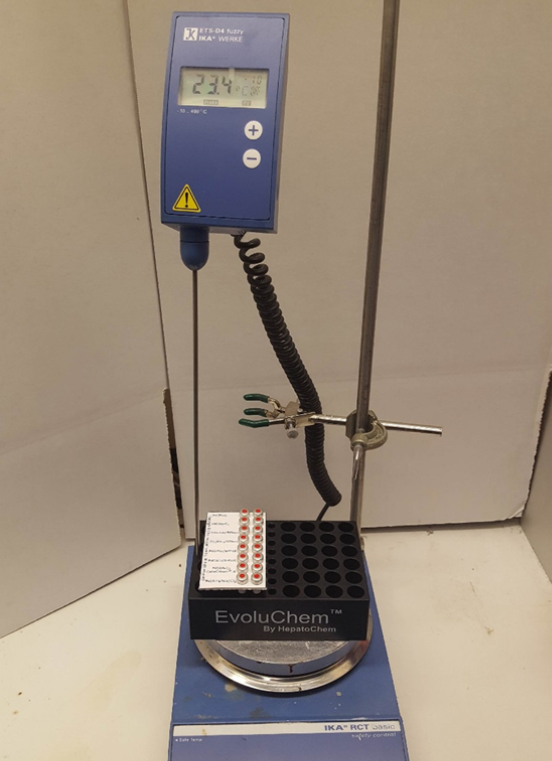 Contact Us!
Interested in learning more about our products?
Complete our short contact form and we'll get back to you as soon as possible.
HepatoChem Inc
100 Cummings center, Suite 451C
Beverly, MA 01915 USA
office: +1 857 313 9508
fax: +1 617 274 0827
Info@hepatochem.com